News
DEPUTY MINISTRY OF INDUSTRY & TRADE HONORABLE Eng.STELLA MANYANYA HAS LAUNCHED GRAPE JUICE MACHINE.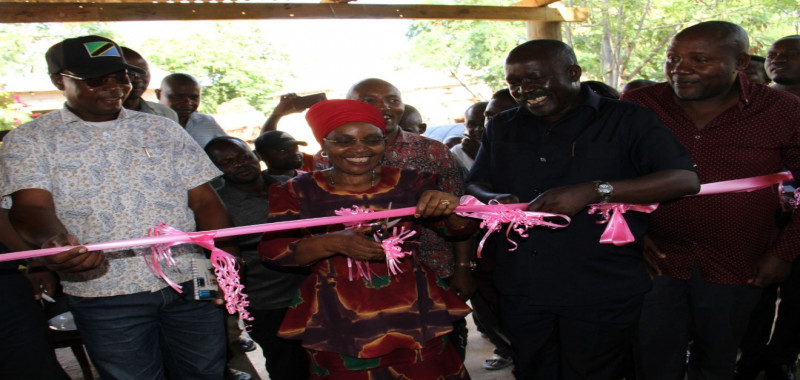 Deputy Minister of Industry and Trade, Hon. Engineer STELLA MANYANYA (Mb), said there is a need to finance the research institutes designing and implementing simple technologies in the country to achieve the goal of industrialization and to achieve a middle industrial economy by 2025.
Deputy Minister Manyanya said this in Dodoma while launching a new vintage machine technology for sourcing a grapefruit sauce at a small WANDECHE factory located in Hombolo Bwawani, created by TEMDO in partnership with SIDO.
She said there was a need to empower institutions such as SIDO, TEMDO, CAMATEC, TIRDO and others, since for a long time these institutions existed but could not benefit Tanzanians. But since they have been financially enabled the results have begun to appear.
"This is very exciting these institutions have been enabled and the positive results we have seen," said Manyanya.
She said the institutionalization of these institutions has also contributed to the growth of manufacturing in the country, and encourages further facilitation.
She also said there was no need to stay behind doing what we could and that it would bring great results later and reach the industrial Tanzania as intended by the five-phase Government headed by Hon. President John P. Magufuli.
In addition, Deputy Minister Manyanya has given three weeks to TEMDO to ensure that they manufacture the machinery for the entrepreneurs who ordered the production of the machine so that they can continue the process of processing the grapes as these machines are good and have high efficiency.
She said there was no reason to delay them because they needed to make progress.
In turn the Institute Manager for Creative and Mechanical Engineering, TEMDO, Engineer Alexander Komba, said their job is to design and develop Technology for the production entrepreneurs, then forward it to SIDO to reach the target. As a result of the merger, the two institutions, under the Ministry of Industry and Commerce, were able to solve the challenge of their Grape recycling.